Our commitment to integrity and our reputation is the foundation for Danaher's success.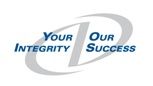 Acting with integrity is a necessary foundation for personal success and for Danaher's collective success.  Building and sustaining a strong culture of integrity and compliance is critically important to building a premier global enterprise.  A culture of integrity and compliance provides a clear competitive advantage for Danaher.  We are committed to building our enterprise with integrity, and we have a reputation for dealing honestly and fairly with our investors, business partners, customers, associates and competitors. Our integrity and compliance motto – Your Integrity: Our Success – says it all.
Find out more about Danaher's Integrity and Compliance Program.
Read Danaher's 2014-2015 Corporate Social Responsibility Report:

Read Danaher's Standards of Conduct:
(Select your language from the drop down menu below)
Click here for details regarding Danaher and its subsidiaries' compliance with the California Transparency in Supply Chains Act of 2010.