The DBS difference
DBS is how we meet the ever-changing needs of our customers, partners and associates. This way of working fuels the strongest possible advancements — helping us innovate, reduce time to market, shrink lead times and deliver groundbreaking products and solutions.  We view all work through the lens of DBS — constantly learning, iterating and improving ourselves so we can help our customers solve their greatest challenges.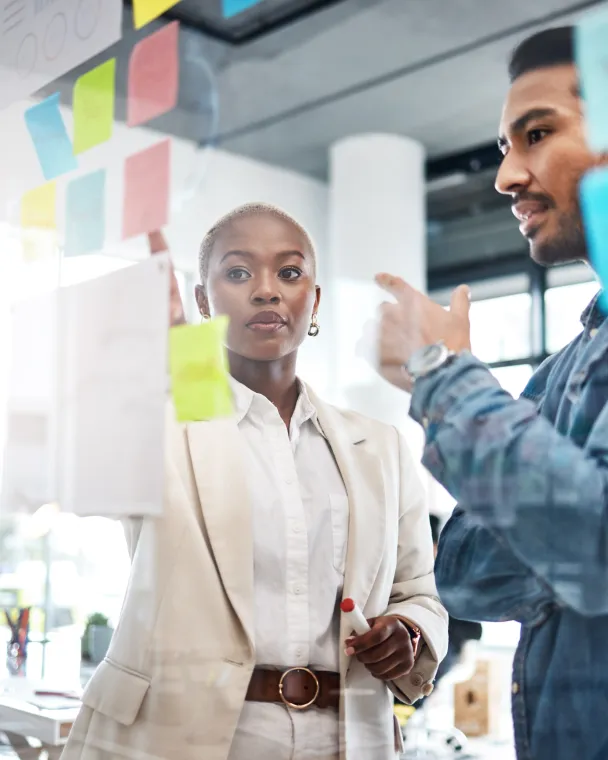 The spirit of DBS is continuous improvement
DBS is how we catalyze and sustain change at scale. Our exceptional people develop and execute plans using sustainable processes, resulting in superior performance. In turn, our performance attracts exceptional people, continuing the cycle. 
Driving greater impact
Our businesses trust DBS to carry them forward in advancing progress and innovation. Leica Biosystems leveraged DBS tools and processes for their Aperio GT450 product, an automatic, high-capacity digital pathology slide scanner, to achieve incredible results for this one solution: 
Our core behaviors bring DBS to life
01
Apply insights
We rely on data, analysis, and insights to inform our decision-making processes and ensure continuous improvement.
02
Deliver results
We set clear and measurable goals, monitor progress, and make data-driven decisions that lead to successful results. 
03
Win as a team
We emphasize the importance of teamwork — leading with clear roles and responsibilities, cross-functional collaboration, open communication, and recognition—to succeed as a team. 
04
Instill trust
We ensure associates feel confident in their teammates and themselves, encouraging everyone to act with integrity and conduct honest work.
Innovation thrives in our continuous improvement culture, built on a foundation of trust and transparency.
Kevin Chance